HEALTHY SKIN FROM WITHIN
The Ultimate Guide to Achieving Healthy Skin
Battling with breakouts, painful acne or dry, uncomfortable skin?
Chinese Medicine views conditions of the skin as a very internal problem, and takes on a very inside out approach. You'd be surprised how some simple facts and tips could change the way you approach skin-care.

Written by Zilch Formulas founder and formulator Vivian Tam, this simple guide to skin health is essential reading. It tackles:
The dos and don'ts of acne
The underlying cause of dryness
Different types of acne and their root cause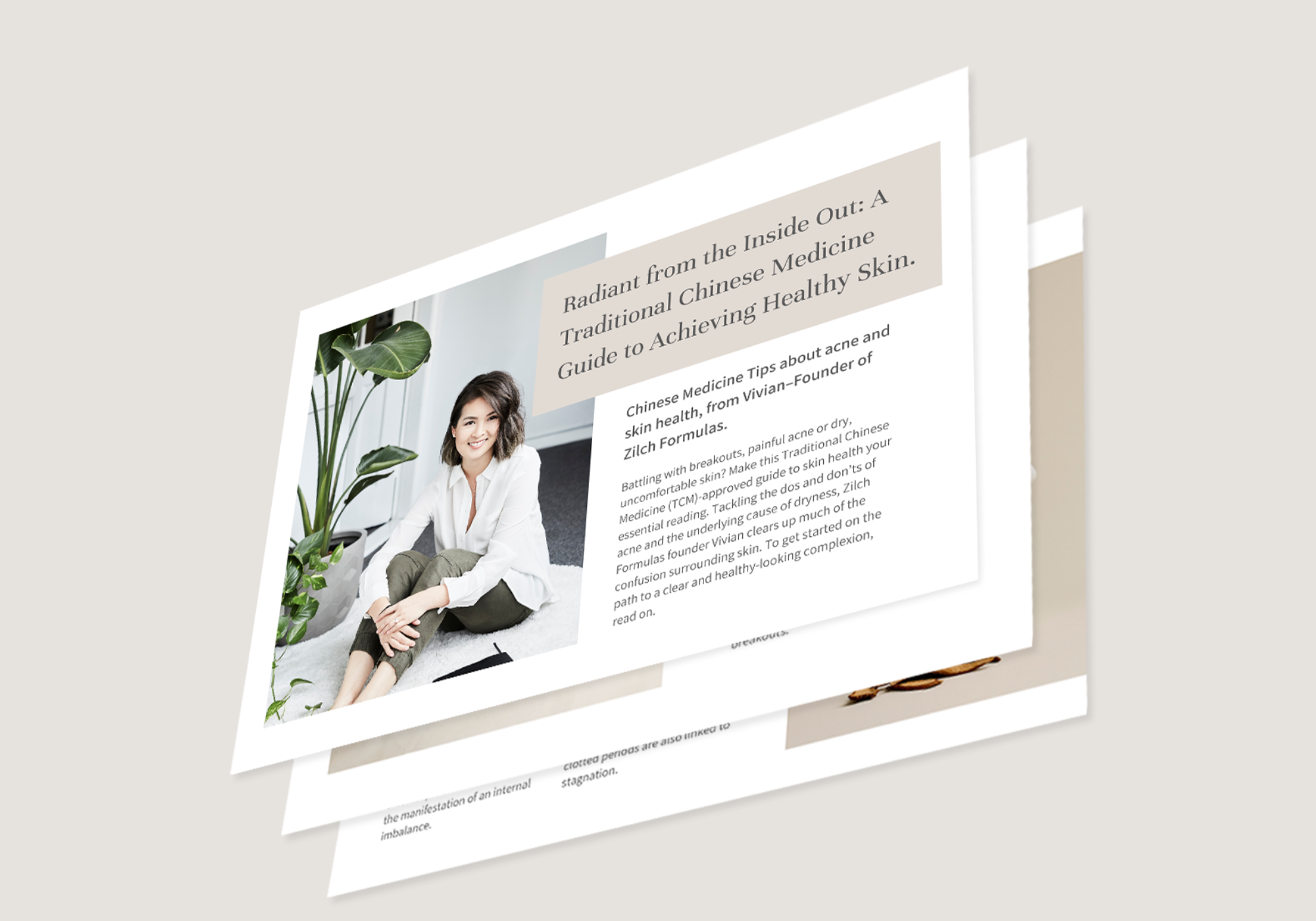 Download our free guide today and get started on the path to a clear and healthy-looking complexion.