★★★★★ Rated 4.9+ by 600+ happy verified customers

We're changing the way the world sees wellness:
Don't just work on the symptoms; treat the root cause to change these symptoms. Aim for real long-term results, without the use of harsh chemicals or drugs.
Do all this good without doing harm.
Because everyone has the right to feel great.
"MADE FROM ALL-NATURAL INGREDIENTS AND FREE FROM DRUGS AND PRESERVATIVES, THEY'RE ALSO ALL BATCH-MADE FROM SCRATCH. AND THE REVIEWS ARE STELLAR." –MARIE CLAIRE.
Loved By The Toughest Critics






Shop Premium Herbal Formulas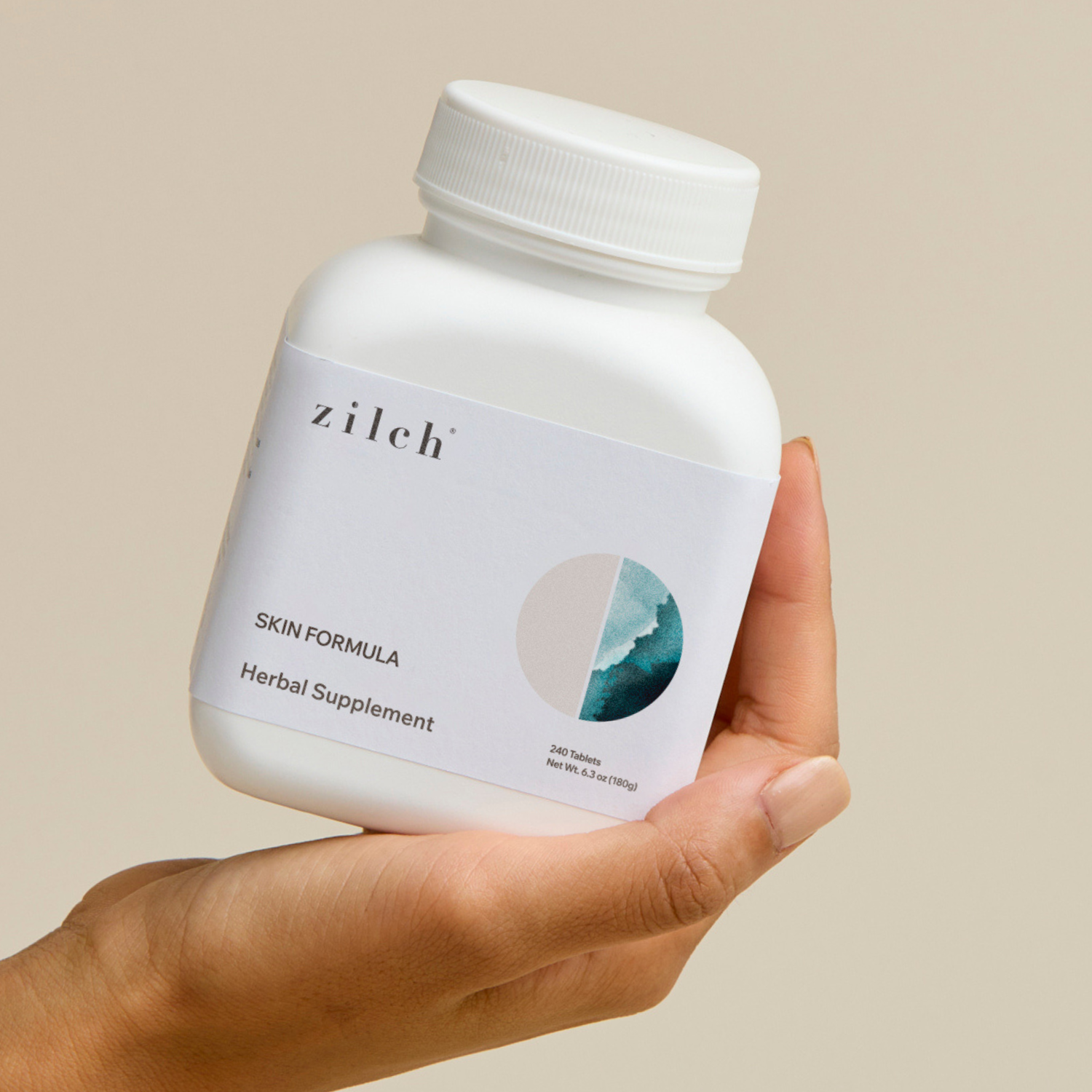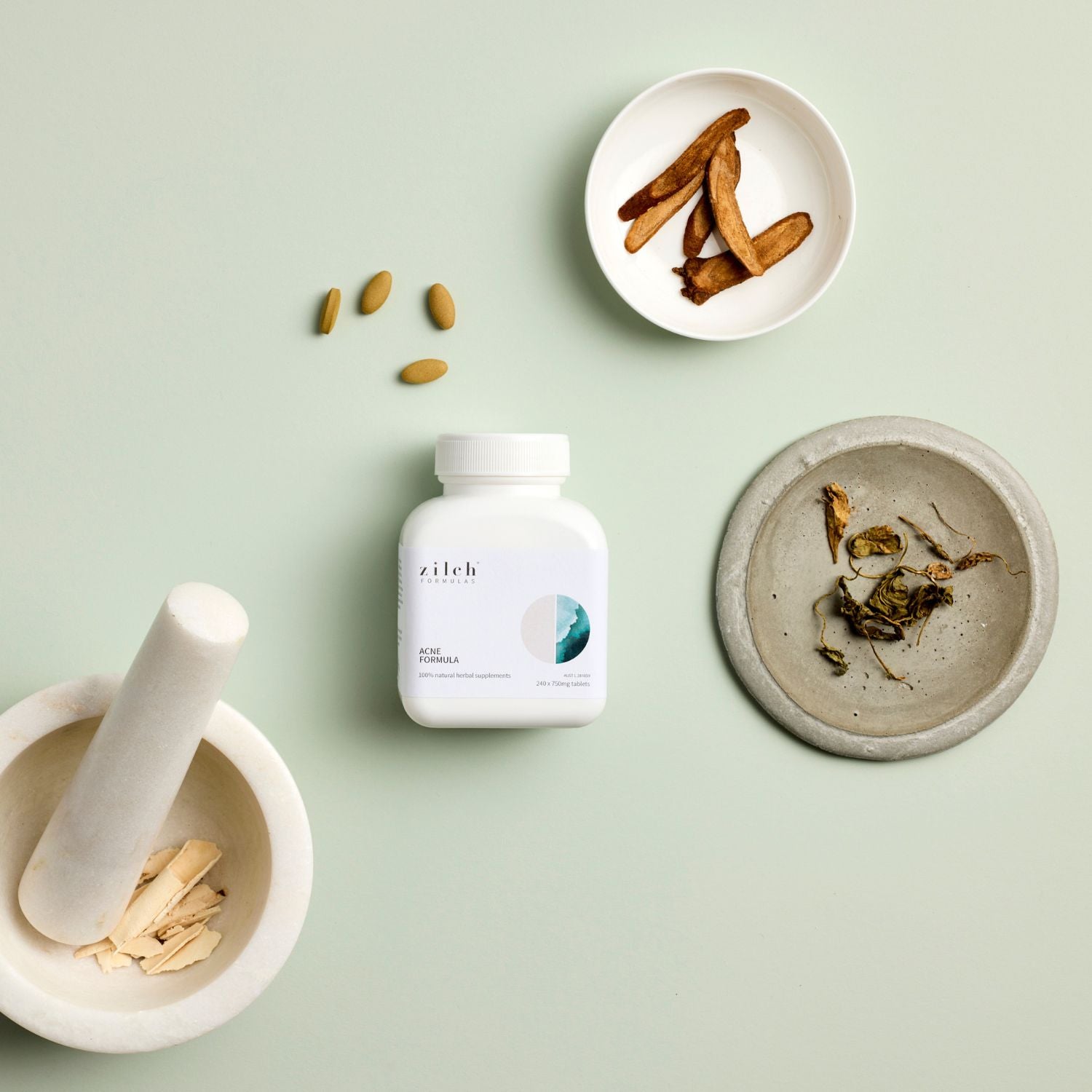 "IN JUST 3 WEEKS, MY SKIN WAS DRASTICALLY CALMER AND LESS ANGRY. 100% WOULD RECOMMEND."
Zilch Skin Formula
Our sell-out hero product Zilch Skin Formula is a patented 100% natural, Chinese herbal supplement designed to support clear skin. Formulated by Dr. Vivian Tam, industry leading Doctor of Chinese Medicine, its unique formulation works on healing acne from the inside out to provide a real solution.

Clear your acne for good and rediscover the confidence that comes with clear, healthy skin.
Real People, Real Results.
Authenticity, honesty and transparency are our core values.
Our reviews and Before & Afters are always 100% real, never scripted or edited, no compromises.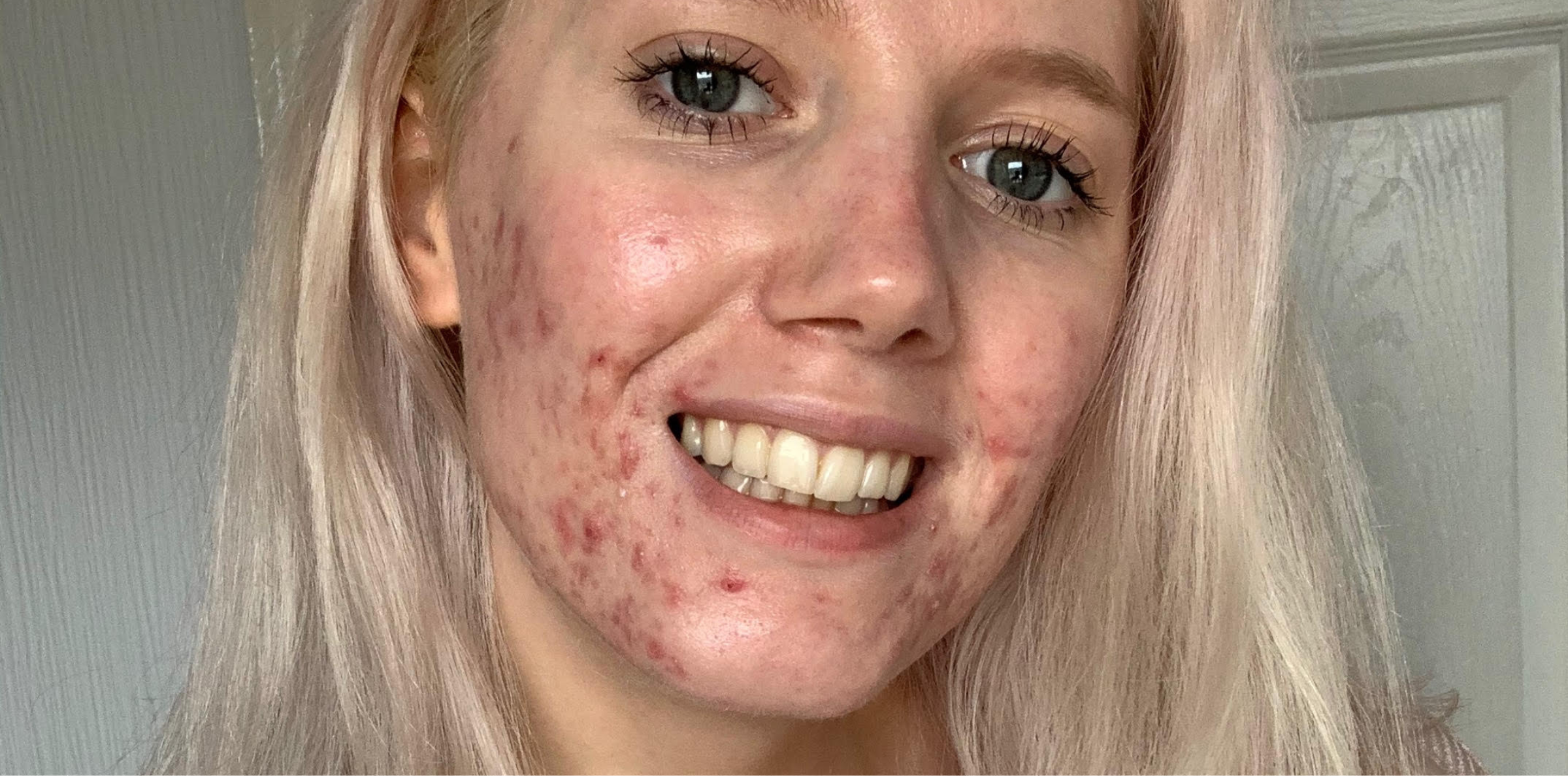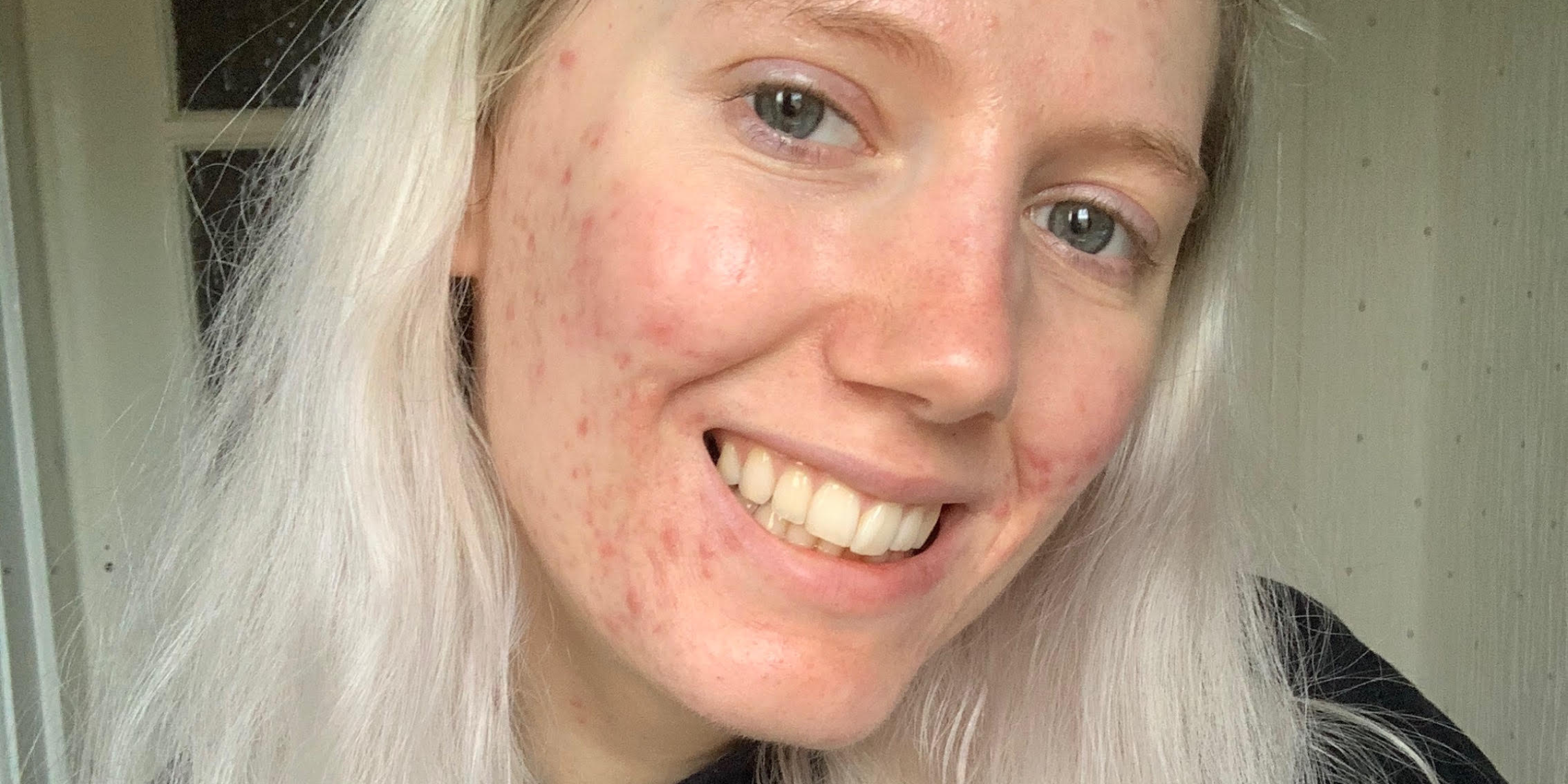 OVER 600+ 5 STAR ★★★★★ VERIFIED AND UNINCENTIVISED REVIEWS
Real results for users just like you.
"4 week update: WOW! I started with painful pimples all over my cheek and jawline, and today I'm almost clear. Believe me when I say I had tried EVERYTHING. Having acne for the first time when I was 34 was tough, but now there's light at the end of the tunnel. Truly amazed at the results so far."– Paula. S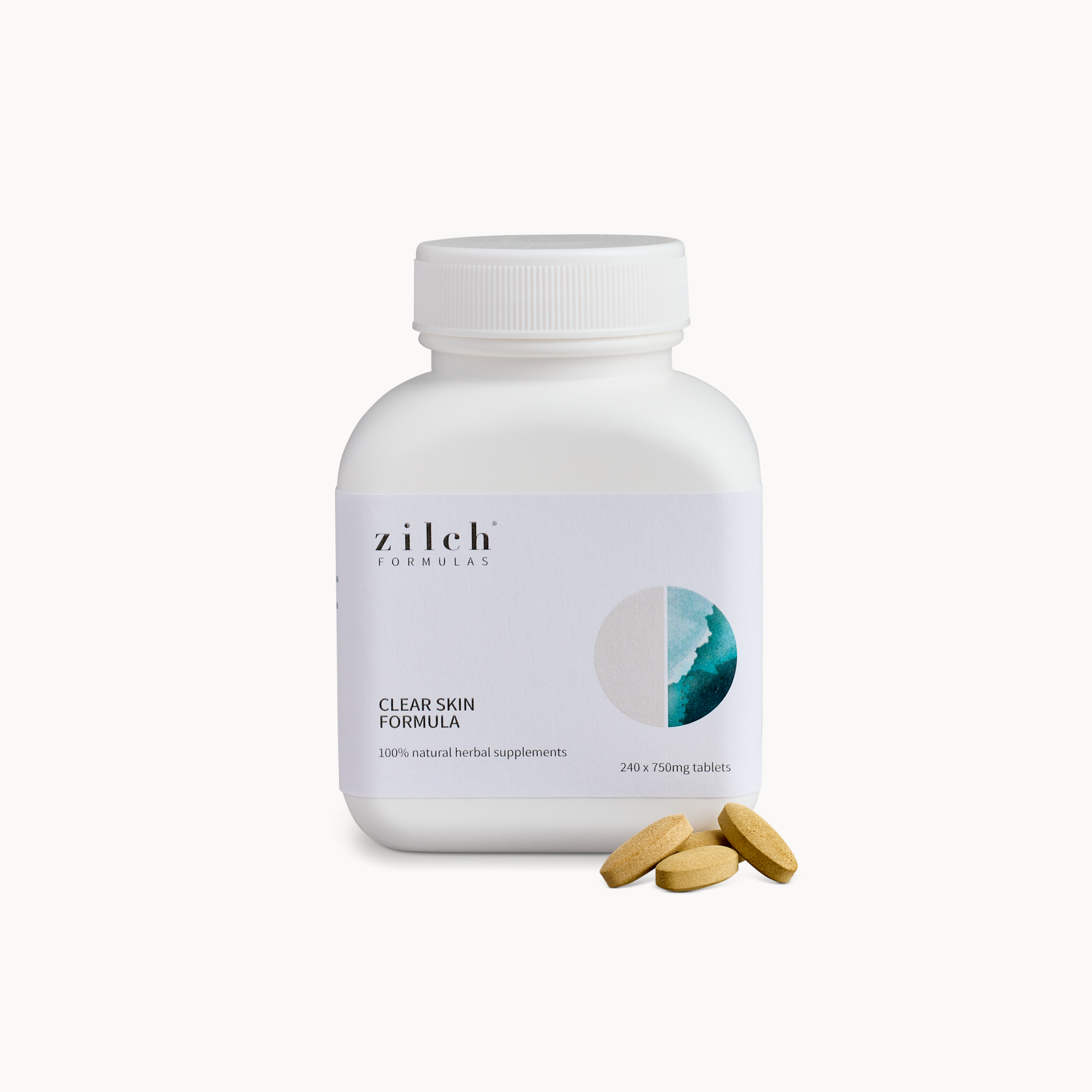 "I've been on a long journey with my skin since coming off the pill almost 4 years ago and have struggled with acne since! Almost at my wits end of trying so many different skincare products, creams, tablets and facials I found Zilch and thought I'd give it one last shot before seeing a dermatologist and spending hundred of dollars. I've only been these tablets for three weeks taking 8 a day and so far the results are mind blowing. I've never had such quick results in any treatment and it makes me so happy!" –D.R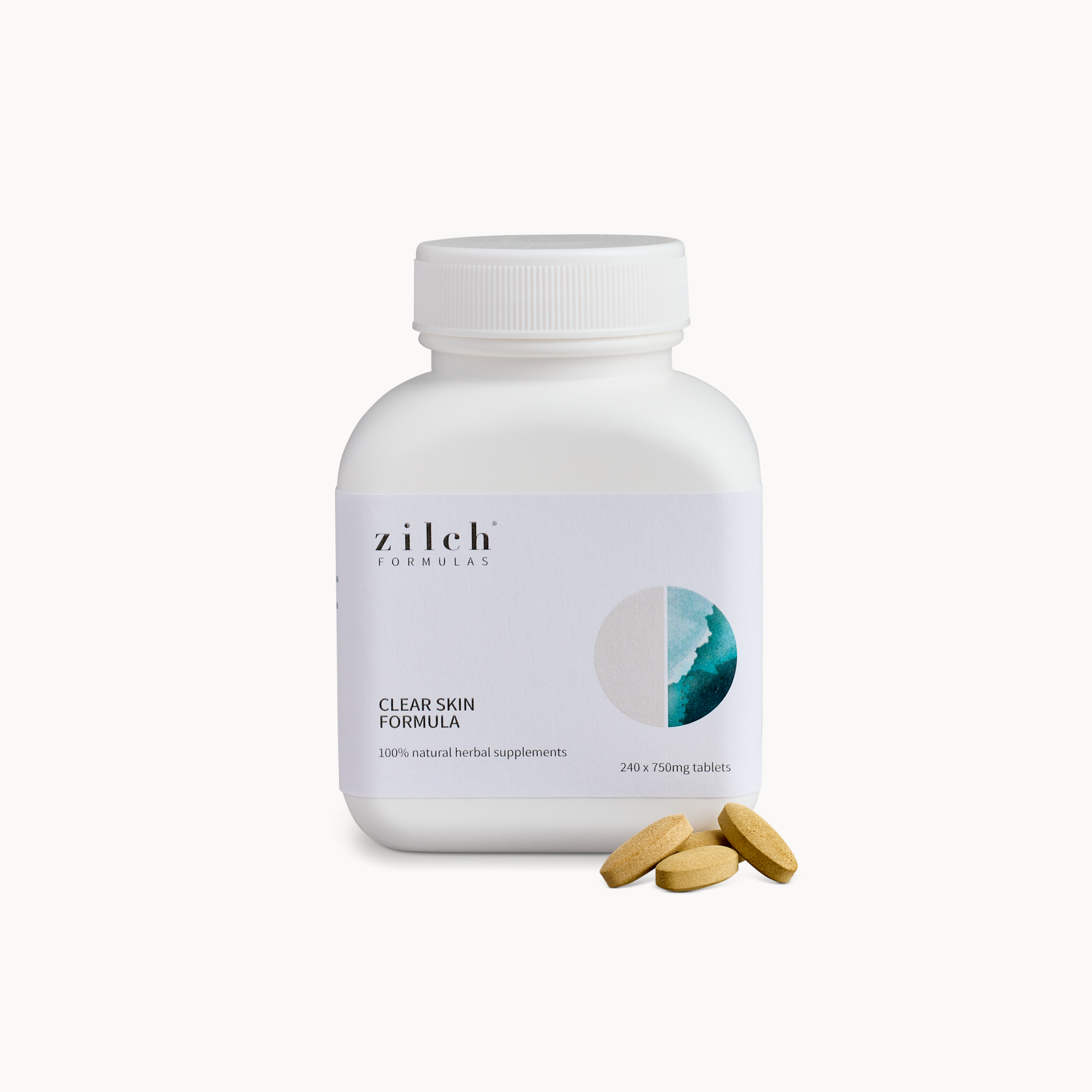 You've Just Changed My Life!!!
"I've been taking the supplement for 5 days, got my period today and it's a world of difference already! I'm normally in bed for the day, sleeping it off with a migraine, 10/10 pain and always need to cancel my plans for the day. Symptoms have reduced so much for Day 1. Pain was 7/10 and only lasted for a few hours, big headache but no painkillers. The PMS time is reduced from a week of lower back cramps and bloating to only 2-3 days and is fairly mild compared to. Cravings reduced - it's normally salt and vinegar chip central here!!"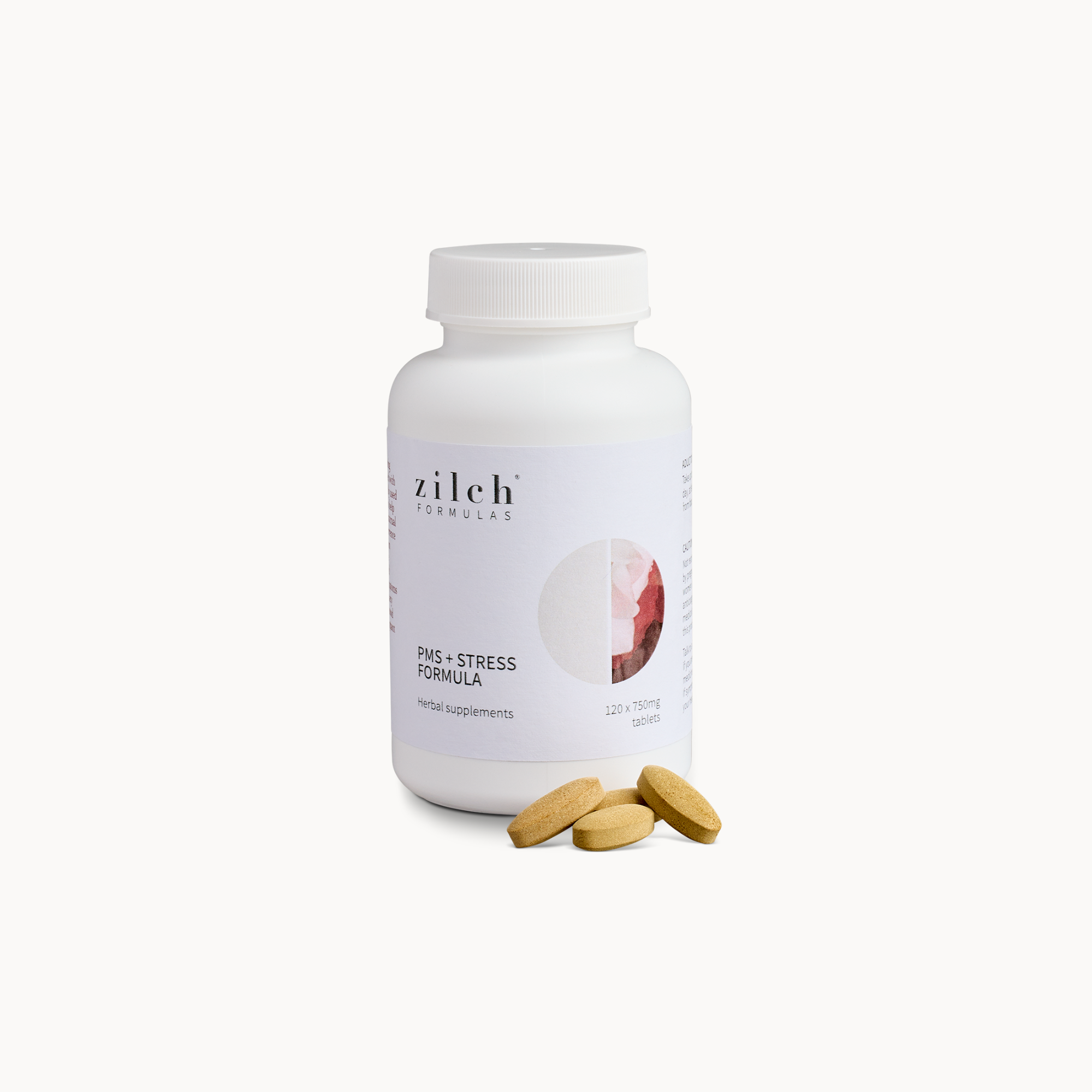 So Far So Good!
"I am going to cut straight to the chase! 5 stars or more - does what it says it does, and does it well. As a long time suffere of IBS, I've tried a lot to help, and this actually surprised me to be in the top 3 things I've ever tried. Gut feels lighter, less bloating and gas, and much less gurgling and cramping. I am even going everyday with normal looking poos which is very unlike me. Will keep buying. Thank you!"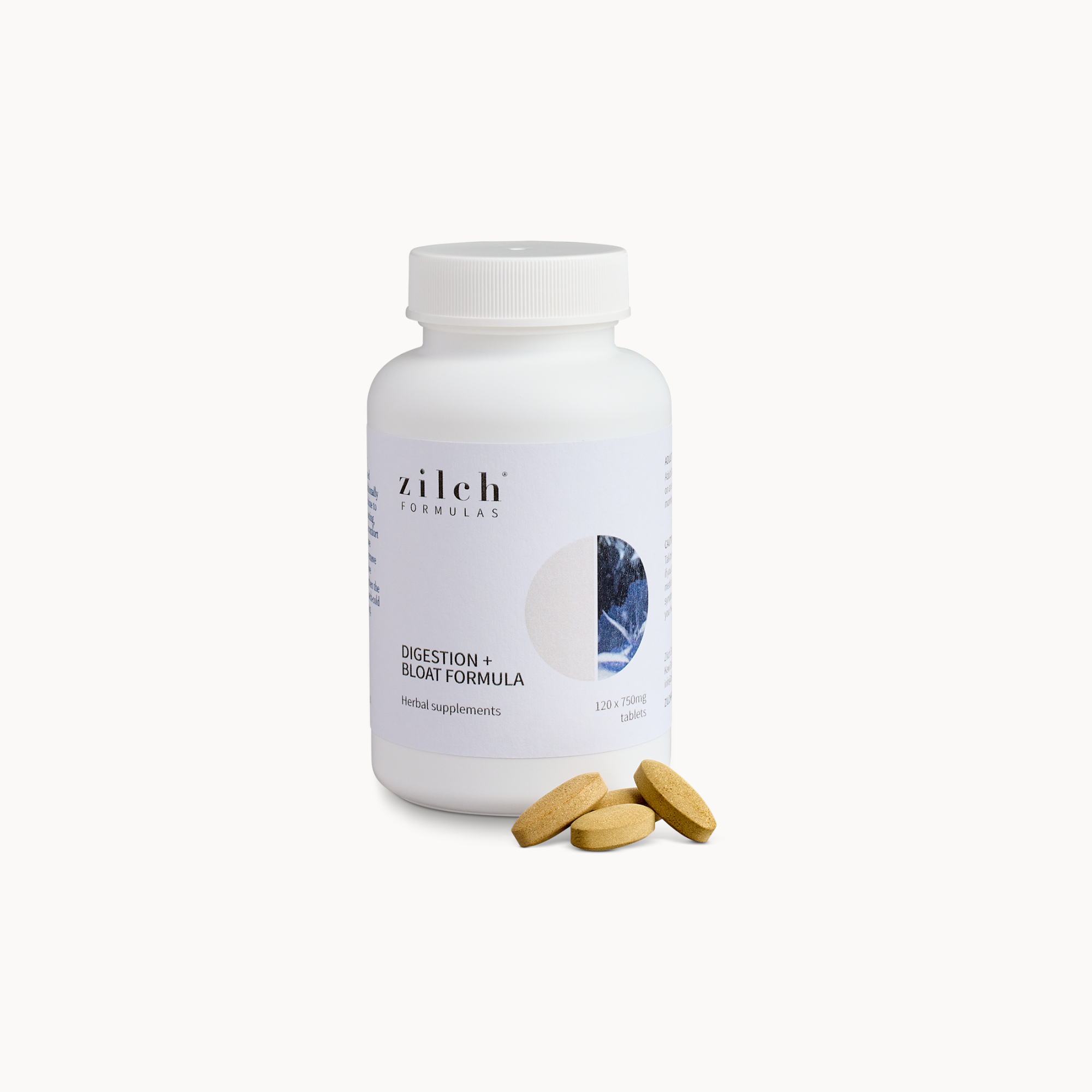 My First "Normal" Period.
"I can't even remember what it feels like to have a "normal" period because it's been that long. I normally get bad period pain, anxiety, and bloating and I brood around at home for a week before I cry at the drop of a hat. This period was the first period where I felt "free" from all the symptoms, and I could finally be myself and get on with my week. I am really keen to see how this continues to help me, because if it can, I'll be a customer for life. Thank you."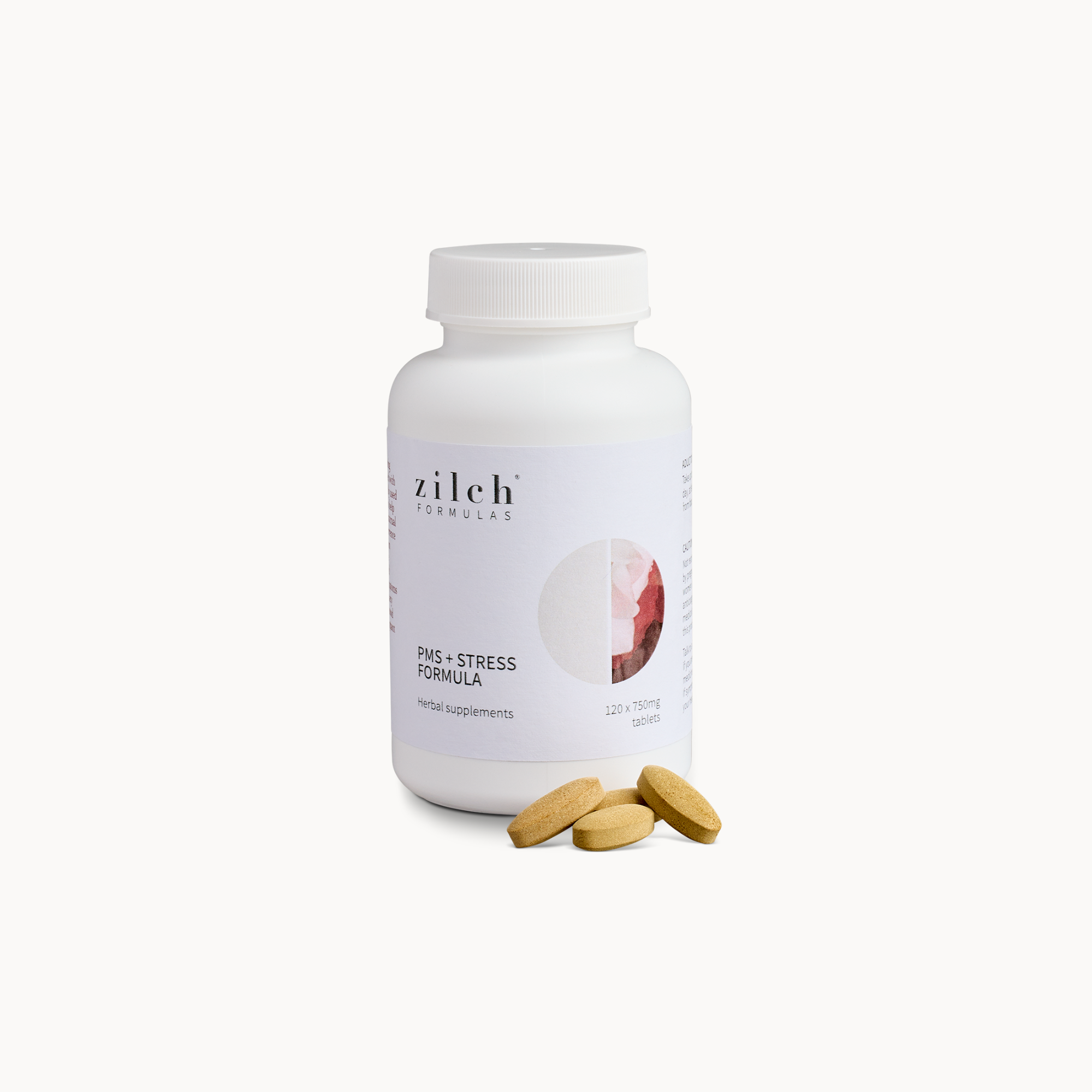 ***** OVER 100,000 BOTTLES SOLD *****
You could be our next success story.
Experience the freedom of being well with our range of 100% natural herbal formulas.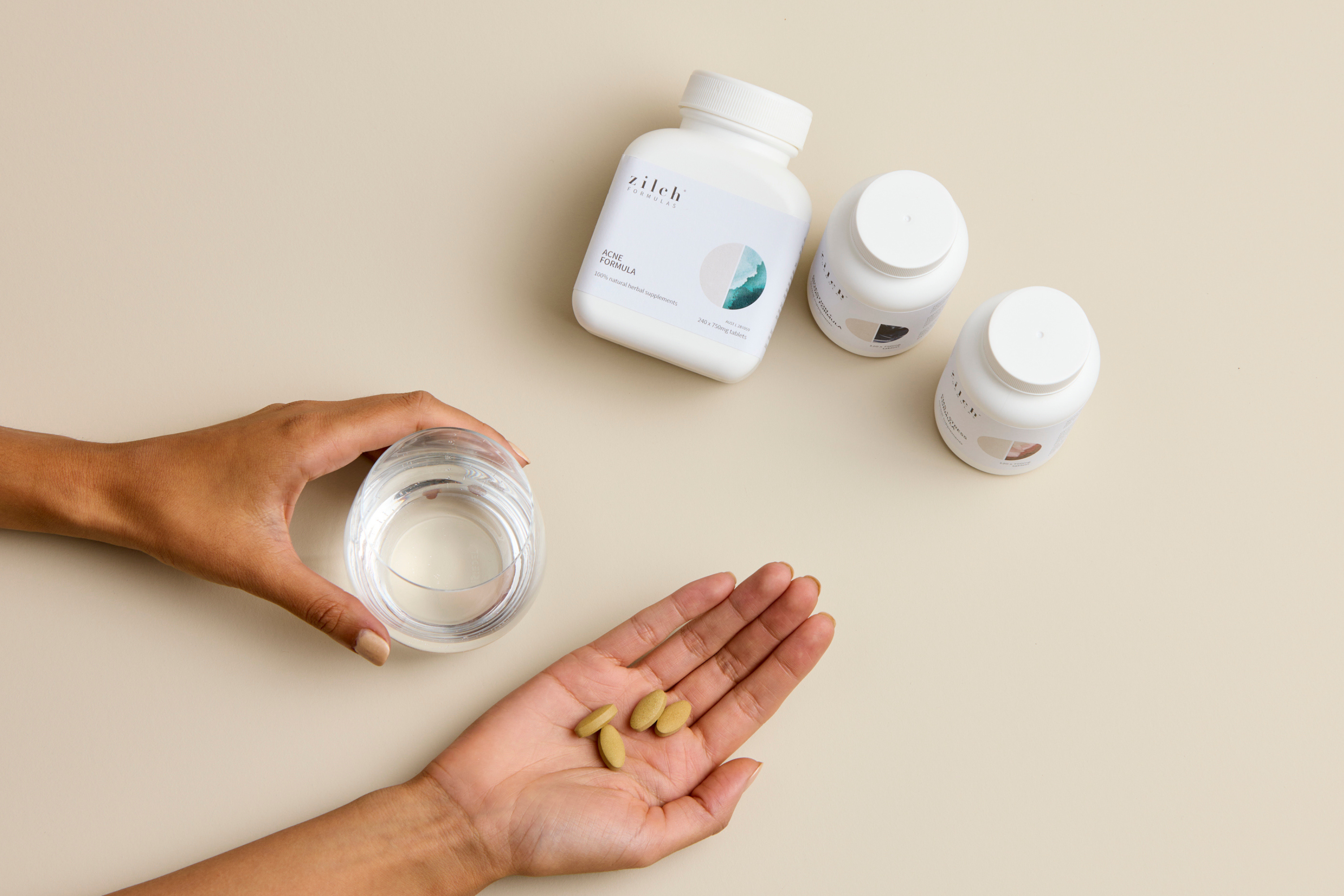 Results Focused Formulas
At Zilch Formulas, we focus on creating products that actually work, because everyone has the right to access good and effective options. Our formulations are tried and tested with 15+ years of clinical experience.
Shop Now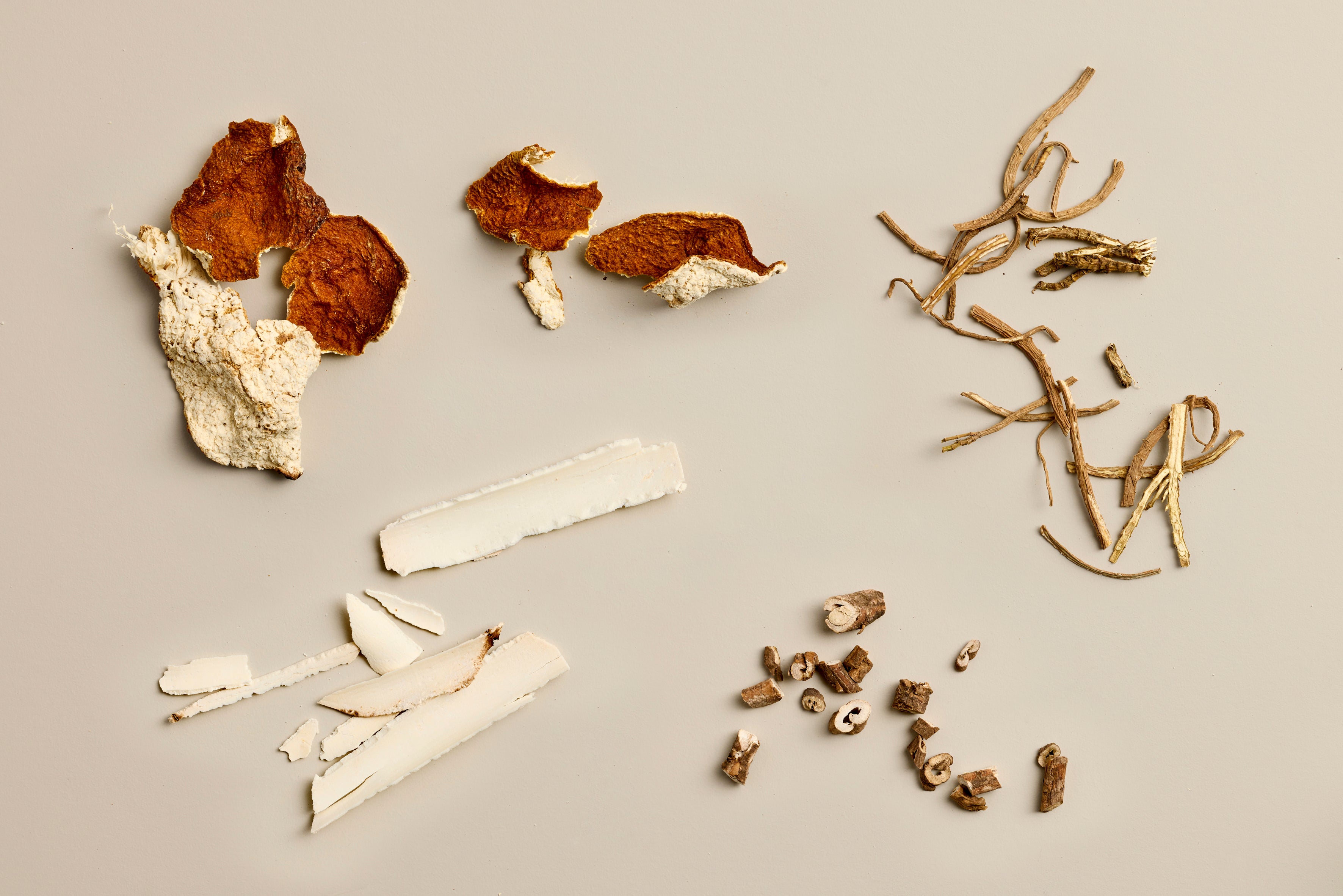 The Best Ingredients You've Never Seen
We harness the power of Chinese Herbal Medicine to make positive changes from the inside out. We follow the belief that the only way to achieve real, long-term change is to focus on treating the root cause.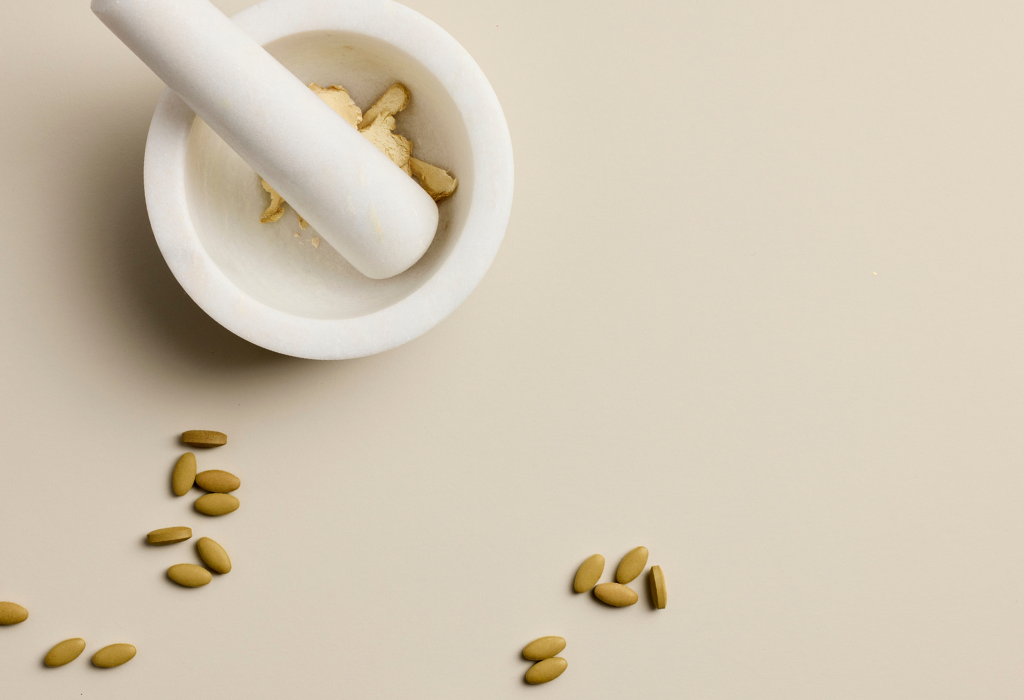 Truly 100% Natural
Our formulations proudly contain only herbal ingredients and potato starch, allowing us to achieve true purity in our products. Our highly specialised extraction process allows us to leave out all nasties, chemicals, fillers and preservatives.
Creating a kinder world
Wellness for all, compassion for all. Cruelty free, vegan and never tested on animals. Zilch Formulas is proud to support animal welfare charities around the world; we tie our growth to the progression toward a kinder world for animals. Every purchase helps support the amazing rescue efforts of these organisations: World Animal Protection, Animals Australia, Animals Aid Unlimited India, International Animal Rescue.
"You are helping to ensure vulnerable animals around the world have lives worth living." - World Animal Protection.